Welfare technology and elderly care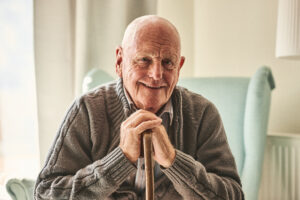 New technologies are entering our healthcare and elderly care sector, on an increasing scale. Some of these technologies will most certainly prove, to be an efficient help to cover up for the rising challenges these sectors face, in the years ahead os us.
That said however, there are several questions and considerations, which shall be acknowledged by this entry. Not least amongst the local and regional health care authorities and municipalities.
Questions arise.
Which technologies shall we implement and what make good sense in a retirement home, for the single elderly people living by themselves in their own home, for their relatives and for the health care personnel?
And what about the all over economy and finance, and all the GDPR issues on top? Which technologies shall and can we choose?
When new retirement homes are built or older ones are getting a brush up, new technology must be part of the considerations. What can be implemented without compromising the integrity of our senior citizens?
Even though we get older, we still have our private life. Pictures of us, are intimidating and against the general accepted GDPR regulations. The same counts for surveillance, unless necessary from a health care point of view.
It is about security, human care and empathy – about cheerfulness and joy of life – and all in all – about dignity.
These are areas we can advise about. Contact us here.
If you are positioned in a municipality then please click here for additional information here.